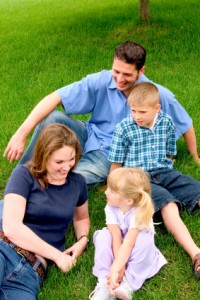 We'll Help You LOVE Your Lawn!
For most people, their home is their biggest investment and as any smart home owner knows, curb appeal plays an important part in determining the value of a home. A well maintained and cared for exterior lets everyone know you take pride in your home.
However, achieving a beautifully manicured lawn or landscape requires an understanding of proper lawn care principles, knowledge of which products are best for your lawn, and lots of hard work to bring it all together.
Unfortunately for most people, their lives are fast-paced and most times downright busy. If you're like most, you simply don't have the time or energy to maintain a beautiful lawn or landscape the way you'd like.
That's where we can help!
Having Sterling Insect & Lawn Control assist you in taking care of your lawn will give you a beautiful, healthy landscape without all the hassles, headaches, and hard work. Our customers have come to depend on our services designed specifically for Southern and Central Maine that will keep your lawn insect free and looking great all year.
We guarantee that you'll have:
| | |
| --- | --- |
| | A professionally maintained and gorgeous looking landscape that will increase the value of your home or property |
| | More time to spend with family and friends enjoying your beautiful landscape |
| | A thick, green lawn that will be the envy of your neighborhood and have all your neighbors talking |
| | A no hassle, pleasurable experience! |
Take a few moments to browse through our site to learn more About Us and the quality lawn care and pest control Services we provide.
Please take a moment to fill out our 'Request an Estimate' Form and tell us about your landscape dreams for your home.
All our work is backed by a 100% satisfaction guarantee which means, if you're not happy, we'll work until we get it right.
We look forward to being able to help you create a beautiful, healthy, green landscape that you'll enjoy all year round as well as eliminate any pesky little pests!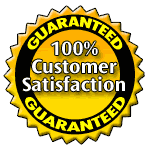 Contact Us today to schedule your FREE lawn analysis!