Mosquito's don't see well.  Their heightened sense of smell allows them to find us.  They are attracted to body odor, body temperature, and the carbon dioxide that we exhale.
Mosquito's don't actually bite.  The female has piercing mouth parts which she stabs into the skin.  One of these "tubes" injects an enzyme that inhibits blood clotting.  The other tube sucks out the blood!
Did you know that:
There are more than 3,000 species of mosquito's.
A female's life span is 3-100 days.  The male's is 10-20 days.
The female feeds on blood.  The male feeds on plant nectar and juices.
The female will lay 100-300 eggs at one time (1,000-3,000 in her lifetime).
They can go from egg to adult in 10-14 days.
Water is a necessary part of their habitat.
Mosquito's will breed in standing water.
Most mosquito's will remain within 1 mile of their breeding place.
They are more active at night.
They prefer dark places (trees, grass, shrubs).
Dark clothing is more attracting to mosquito's.
Their sense of smell is 10,000 times greater than ours.
Infected mosquito's can cause heart-worm in dogs.
We offer both traditional and all natural mosquito control methods!
Sterling Insect & Lawn Control can help minimize your mosquito population so you can enjoy your yard this summer.  In fact, when you act now you can get your fifth application for free.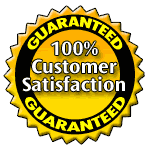 Call (207) 767-555 today to get started!